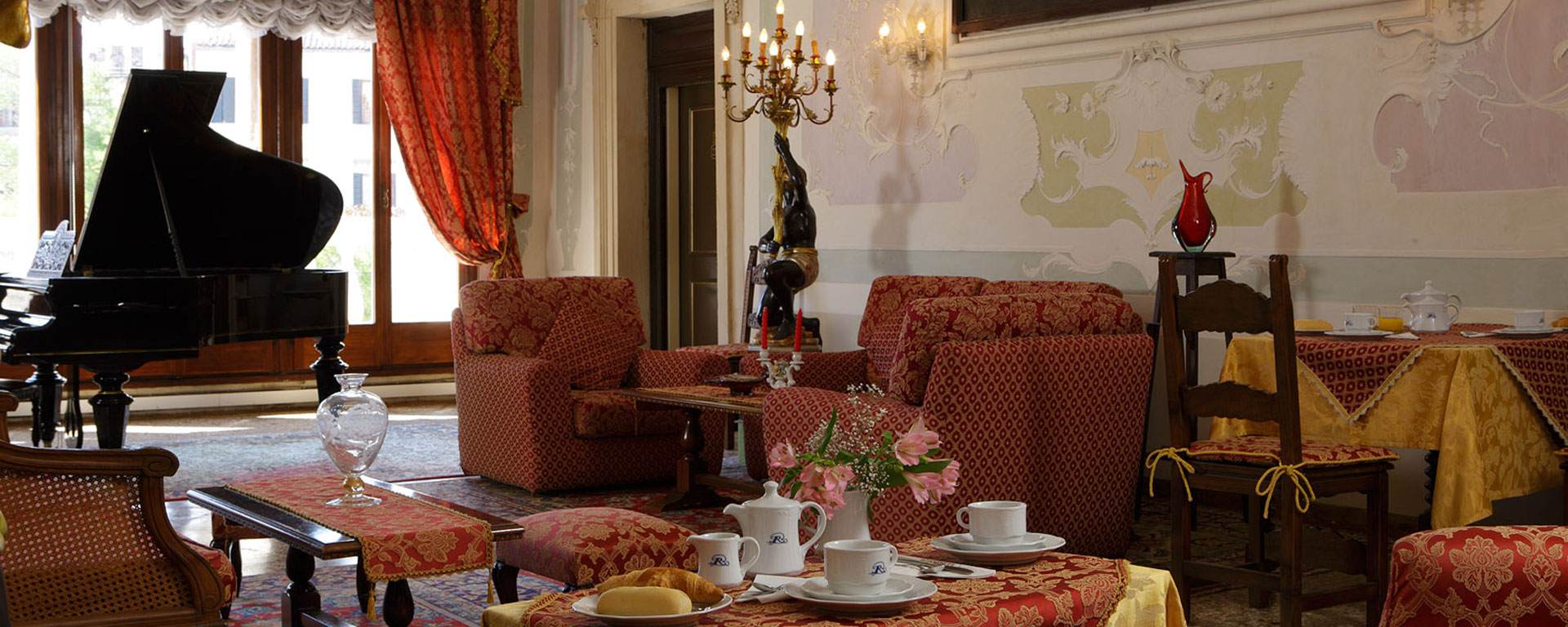 All the splendor of a 15th century Residence, combined with its elegance and charming atmosphere, make this historic residence an extraordinary place to stay while on holiday in Venice. A refined example of Gothic-Byzantine architecture, the palazzo's characteristic facade looks onto a poetic Venetian setting. The Church of the Bragora is in fact where the famous composer Antonio Vivaldi, the author of the "Four Seasons," was baptized.
Meticulously restored period furnishings and large 18th century Venetian school paintings lend the hotel's spaces a uniquely refined ambience. The hotel is situated on the main floor of this Venetian Palazzo, providing a high level of comfort thanks to its carefully renovated rooms. An Italian and continental breakfast is available in the hotel's Lounge on the main floor. All spaces in this Venetian Residence are entirely non-smoking.
The Hotel La Residenza is mentioned in the most prestigious international tourism guides, a testament to its 40 years of tradition and hospitality.
History
The splendid and luminous lounge on the main floor of the "Palazzo of the Badoari-Partecipazi, formerly the Gritti family," appears to recall the opulence and festiveness of the Serenissima Republic of Venice. Facing the picturesque Bandiera and Moro field, the ancient residence is decorated with precious stuccoes and prestigious original 18th century paintings, such as the works by Giuseppe Diamantini and Antonio Molinari. A charming and fascinating place, where guests can relax while identifying with the Gritti, Partecipazio, Morosini and Badoer, the patrician families of Venice which through the centuries prospered in this Historic Residence.
Services
Internet connection (Wi-Fi/ADSL)
Fax service
Tourist information
Bookings to museums, excursions, guided tours
Concierge
Safety deposit box
Night porter
Luggage check
Transfer to/from the airport/station
(service extra)